Since Jack created Wednesday's Child in 1981 he and his wife Marci have raised millions of dollars to help special needs adoption and to support group homes who are taking care of these children. Last year again the Jack and Marci Williams Endowment for Wednesday's Child gave grants of $350,000 to group homes and special needs agencies in New England.

---
40 YEARS AGO, A GREAT IDEA WAS BORN
Jump to Part 2: History of Wednesday's Child
Jump to Part 3: Welcome to the real-world Jack
Jump to Part 4: The awakening
In 1981, Marci and I wanted to do something to help special needs children. I had been surprised to discover how many thousands of children were in state care; given up by their families or taken away because of abuse and neglect. Most had been placed with foster families or were living in large group homes. Most remained with no permanent families until they were released on their own at age 18.

I proposed we place these children on WBZ-TV during a weekly segment on our 6:00 news. At first, the idea was opposed by most social workers, fearful that that these children would be used in a rating game with no direct accountability.

I said I would personally be responsible by doing the segments, including the taping, writing and editing. If there was a perceived problem, they could talk to me directly. I categorically refused, however, to decide which child would appear on TV that week, nor was I to be connected what-so-ever to who would be selected as the best parents for that child or children.

An agreement was reached: I would be responsible for the TV side and would do the tapings and editing and writing on my own time (coming in early). Social workers would be able to do their demanding jobs with no interference from me. Since the segment would appear every Wednesday on the 6:00 news, we would call it Wednesday's Child.

Up next: the experiment begins and a big surprise.


Part 2 - History of Wednesday's Child

In the late summer of 1981, we started on our journey to try to find adoptive homes for all the thousands of special needs kids in state care in Massachusetts. No one, not even me, knew how it would turn out.
Continue reading full story


Part 3 - Welcome to the real-world Jack

The first several tapings were fun, and I must admit, quite easy. "Not so tough," I thought. Everything changed two months later when I met Timmy. I was told by his social worker to meet me at an office building, third floor in downtown Boston on Boylston Street. When I arrived with my cameraman at the appointed hour, I was met by the social worker, standing in a hallway with her hands clasped behind her, holding on to the doorknob. "Well," she said, "I want you to keep an open mind because Timmy is a little different." I thought how bad could it be with a little seven-year-old? As soon as I opened the door, I heard a combination scream and moan and then the thump of a little head slamming against the wall. Continue reading full story

Part 4 - The awakening

More on Timmy:
I was disappointed with my efforts, thinking the edited piece was less than compelling to potential adoptive parents. All I had was a little boy hunched over a microphone babbling incoherently. I did add the voice of the social worker explaining Tim's requirements. In my opinion, at the time, the Wednesday's Child segment was not very compelling.
After we ran the piece, I called Massachusetts Adoption Resource Exchange to see if anyone had called. There had been a few who social workers could check out. Later I found out that one of the calls had been a match. The couple eventually adopted Tim. After about one year I asked the social worker if I could visit the adoptive home and see who these people were and how Tim was doing. Continue reading full story
---
SPAULDING ADADEMY TURNS 150
The facility is located in Northfield, NH and has been a recipient of grants from the Jack and Marci Williams Endowment for Wednesday's Child. Marci and I have toured the facility and we are big fans. They recently opened Wednesday House, for children who are temporarily without shelter. For more information, go to SpauldingServices.org.


---
Remembering the beginnings of
Wednesday's Child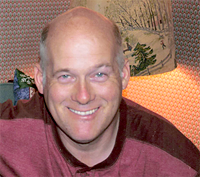 Wyman Cannon
In 1981 Wyman Cannon was one of the first children to find a loving home through Jack Williams Wednesday's Child. He sent this letter to Jack to say Thank You. Letter from Wyman


---

"We look at the world once, in childhood.
The rest is memory."
Louise Gluck
---
Jack and Marci have retired but still send over $325,000 a year to group homes in New England.

| | | |
| --- | --- | --- |
| | | |
| Jack Williams | | Marci Williams |
---
2020 grant checks from Wednesday's Child have been sent.

Once again the Jack and Marci Williams Endowment for Wednesday's Child has kept with its pledge to continue to support special needs adoption in New England. Recipients include the Williams Center at St. Ann's Home, St. Ann's Home, Walker School and Home, The Italian Home, Spaulding Home in New Hampshire, Massachusetts Adoption Resource Exchange, CASA of Boston, CASA of Worcester, The Diane DeVanna Center, and Bamsi of Brockton. Over the years, Marci and Jack have raised millions of dollars for the charity, much of it coming from the yearly ski race at Waterville Valley, New Hampshire, which continued for 30 years and received tremendous support from Wendy's and Volvo. Individuals still give donations, including for the In Memory featured on this website.
Covid 19 has had a significant impact on group homes and has added challenges in keeping these children healthy. But we believe better times are ahead and "this too shall pass."


---

IL CAPRICCIO RESTAURANT CLOSES
Critics rated this gem one of the tops restaurants in Boston for years. Located on MainStreet in Waltham, it was miles away from the bustling nightlife of Boston and the waterfront. But, diners from throughout Eastern Massachusetts flocked to its doors for the Northern Italian menu and unique wines (many from Italy).
Rich Barron had a master's touch with the cuisine. Initially he had teamed up with Jeannie Rogers (a sommelier who travelled regularly to the vineyards of Northern Italy and became friends with the winemakers).

But the real reason behind my sorrow over the loss of a great restaurant is the quiet support for Wednesday's Child, a support which raised millions of dollars over the years for special needs adoption. Jeannie and Richie approached Marci and me after one of our regular visits for dining and said they wanted to do something to help these children. We decided on a yearly dinner with the food and wine provided at cost. (read full story)


---
Longtime friend and former Volunteer of the Year for Wednesday's Child – Meteorologist Barry Burbank -- is retiring after 42 years at WBZ-TV.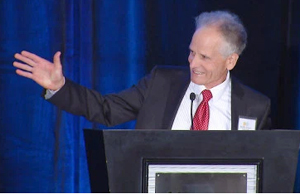 Over the years Barry raised tens of thousands of dollars for Wednesday's Child by donating all of his speaking fees and contributions from his school lectures. To read the full story please visit CBS Boston.
---
REMEMBERING THOSE YOU LOVE
For years, supporters of Wednesday's Child and special needs adoption have urged their relatives and friends to give a contribution to Wednesday's Child in lieu of sending flowers. Contributions can be sent to Wednesday's Child, PO Box 136, Weston, MA 02493. Names of the loved one who passed and the donors appear on this website.

In memory of Francine Small of Plymouth

Donations in her name given by:
Marcia Pendleton and
Lloyd Harte
Gretchen and Ed Ecclestone of Norwell
Elizabeth Lamphier of Marshfield Hills
Caldwell Clax, Janice and Nancy
Sally and Jim Stewart
Daryl and Tim Karr and Eric Barb
Gail and Paul Johnson
Claudia Hackett of Arlington Texas
Scott and Karen Shoup of Sewickley, PA.

Full donors list
---