Success Story
Youth and experience headline powerlifting team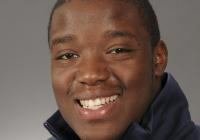 Thu Sep 04, 2008 By U.S. Paralympics
The 2008 U.S. Paralympic Powerlifting Team will be made up of two athletes – one is a familiar face at the Paralympic Games and one is a newcomer. Two-time Paralympian Mary Stack (Ann Arbor, Mich.) and first time Paralympian Anderson Wise (Needham, Mass.) both will be gunning for hardware under the tutelage of head coach Mary Hodge (Farmington, N.Y.).
Stack has proven that she's still improving as she continues her ascent into the top five of the women's 82.5kg class. At the 2006 U.S. Paralympics Powerlifting National Championships, Stack set a personal best with a lift of 117.5 kg, matching her Elite Team standard. At the 2007 Parapan American Games, she took fourth place in her weight class. Stack is looking to build on that performance by landing a top-three finish in Beijing.
Making his Paralympic debut in Beijing is Anderson Wise. Wise, who competes in the 67.5kg class, set a personal best at the 2006 Nationals with a lift of 170 kg. He then finished sixth at the IPC Powerlifting World Championships. Last year Wise had his best showing -- a first place finish -- at the American Powerlifting Championships and will be looking for a repeat performance in Beijing.
The powerlifting competition begins on Tuesday, Sept. 9 and takes place at the Beijing Science and Technology University Gymnasium.

Andy Wise in China for 2008 Olympics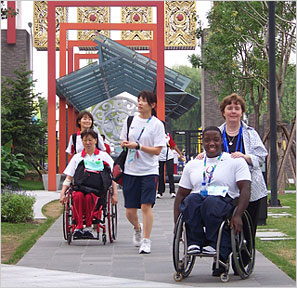 Former Wednesdays Child Anderson Wise went to China to compete on the US Paralympic team as a power lifter. He is a student at Bridgewater State College.
More about Andy...

Anderson Wise Day
Mass Bay Community College